Education Programs
As we work our way through this pandemic, our education department is transitioning into virtual programming. To ensure you see all our content, follow us on our Facebook page for updates.
Per the April 9, 2020 update from Sam Houston State University, events with more than 10 people are suspended until June 30, 2020. If you have scheduled a tour with us during this time and have not been contacted please reach out to the Curator of Education at dcb031@shsu.edu or call 936-294-3153.
The Sam Houston Museum offers a variety of activities and tours for all groups!
We offer programs for public, private, and homeschooled groups, as well as organizations of all kinds. Please contact us for special program options including virtual tours.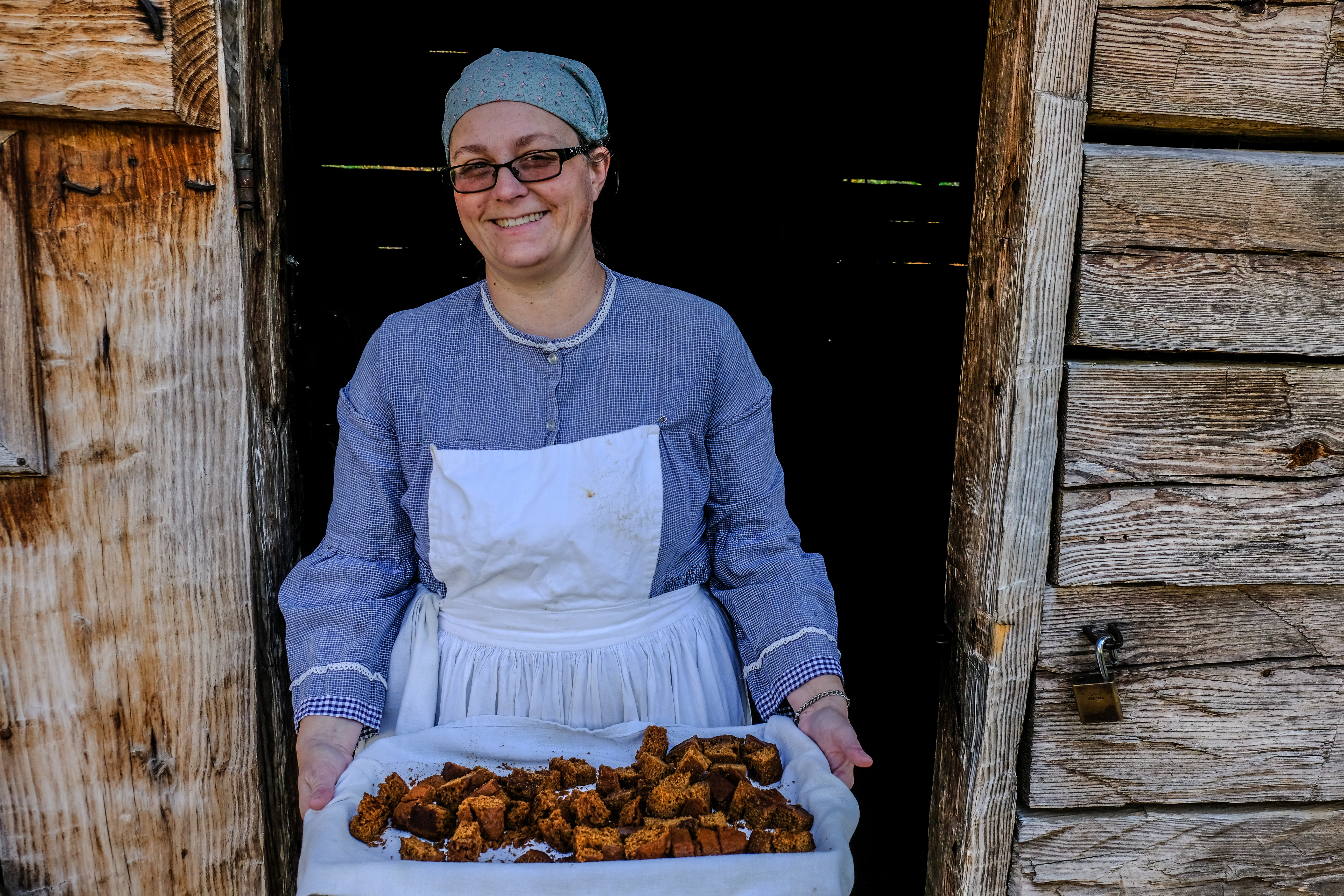 Hands-On Tours

Work and Play on the Houston Family Farm is a tour that is weather dependent and runs between September and March. We can accommodate a suggested maximum of 40 students with a minimum of 20 per tour. This hands-on tour is geared toward 4th and 7th grade students but can be tailored to students from 2nd grade and up. The cost of the program is $5.00 per guest.

Group Tour

The Museum also offers tours for large school groups from September to May that incorporate many of the same hands-on elements and can accommodate up to 120 students. Our guided tour consists of a short video about Sam Houston, guided visits to the Woodland Home and Steamboat House with costumed historians, living history demonstrations, a visit to the Main Memorial Museum, and our Museum Store, Wigwam Neosho. You may choose from several demonstration options including hearth cooking, historic toys, blackpowder, pioneer skills, medicine of the 19th century, and blacksmithing.

Generally, 4th and 7th grade students especially benefit from this type of tour, though all grades are welcome. The cost is $3.00 per guest plus $30.00 for each demonstration.

The museum allows only 2 adults per 20 children during all field trips. Additional adults will be directed to alternate activities.

Plan to spend a minimum of 1.5 hours from start to finish of tour.

*If you are a homeschool group, we have set aside two weeks in May for you to bring your group to the Museum.
Please see the attached flier for additional information.

Senior Tour

The Museum offers tours especially designed for seniors all year long. Wheelchair access is available for most, but not all, of the tour areas. There is walking required across gravel paths and uneven terrain, and in some areas, the ability to climb steps is required to see every part of the Museum. Our tour consists of a movie about Sam Houston, guided access to the Steamboat House where Sam Houston died, the family's Woodland Home, Sam Houston's Law Office, and Eliza's Kitchen before visiting the Main Memorial Museum. The cost is $4.00 per person with groups of 20 or more.

Demonstrations

The Museum offers demonstrations on a rotating basis nearly all year long. There are Saturday demonstrations during the fall and spring, and then in the summer months we offer a series of different historical themes each day during the week. Please visit the News section of our website for the Museum events calendar or our Museum Facebook page to find out what is taking place.

Summer



During the summer months, the Museum offers staff-guided tours with paid admission Tuesday - Friday. Tours begin at 10 AM and 2 PM from Wigwam Neosho, located in the middle of our historic grounds. For these summertime visits to the houses, historic grounds, and Museum, groups of all ages and sizes are welcome, though reservations are highly encouraged by contacting the Education Department at (936) 294-3153.

How to make reservations:

Choose several possible dates. We fill up fast so be sure to have alternative dates ready.

Know how many guests will be coming and what program you would like. Have contact information ready, including name, phone, address, and email.

Call 936-294-3153 or email dcb031@shsu.edu. We are often out on the grounds giving a tour, so please leave a message.

Your timely arrival for your tour is very important. Delays may mean museum staff have to reduce programming for your group.
If you would like to contact the museum education department please call 936-294-3153 or email our Curator of Education at dcb031@shsu.edu.