Mac Woodward, Museum Director

"His appointment provides the museum with leadership continuity, together with experience and genuine passion."

Museum, Celebration Share The Houston Experience

For more than a century, the museum has served as a center for education and information about Sam Houston's life and the role he plays in Huntsville and Texas history.

Education At The Museum And Beyond

The Museum provides guided tours for schools and groups as well as distance learning working with Education Center Region VI.
CALENDAR OF EVENTS
Huntsville's Annual Texas Independence Day & General Sam Houston Birthday Celebration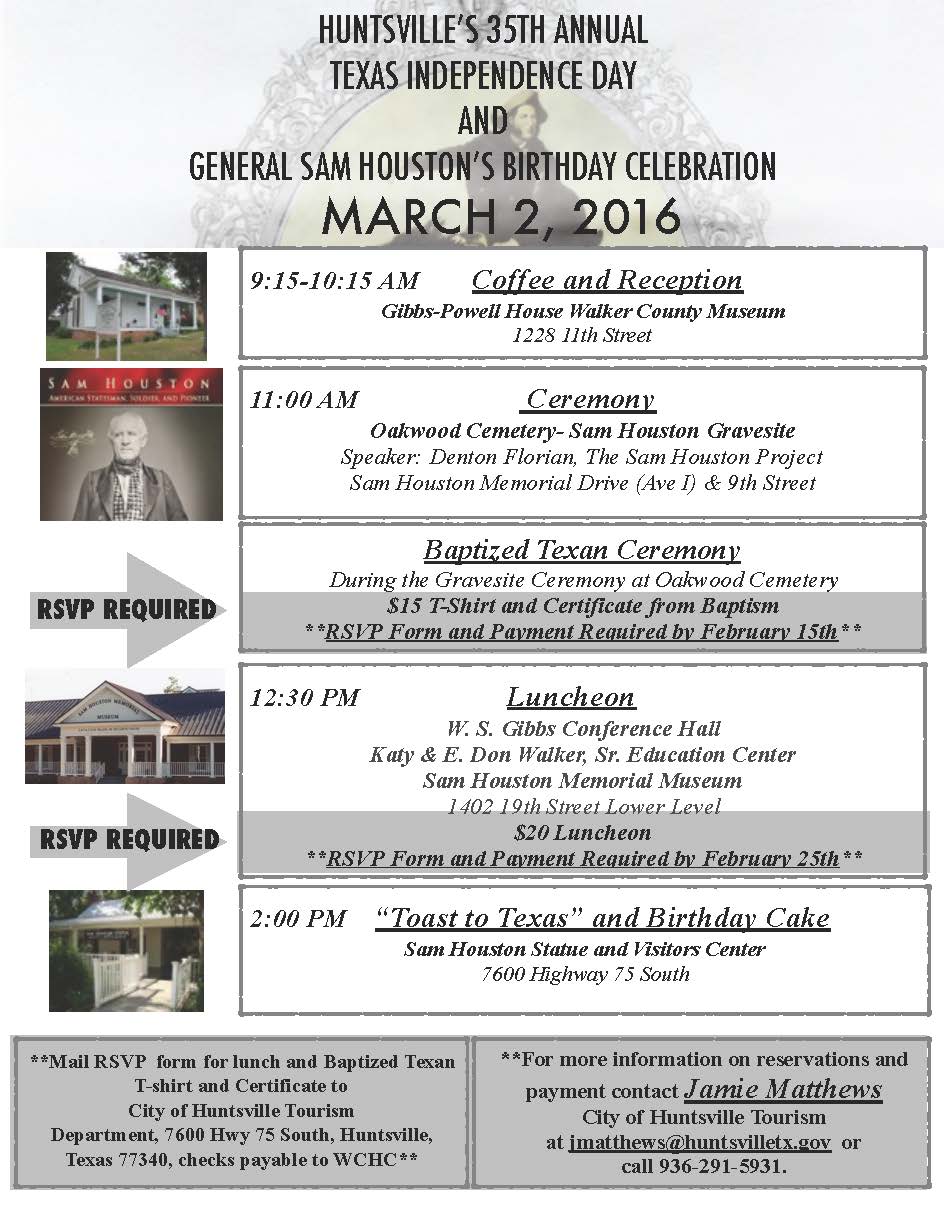 Please click here for additional information
Download here for your lunch reservation form
Photo Contest Awards
Click here for Winner's List
Email cmr022@shsu.edu for more information
Mennonites in Texas: The Quiet in the Land
(upcoming)
Mid-January- February 2016
Exhibit Gallery
Katy & E. Don Walker, Sr. Education Center
Scavenger Hunt!
Ongoing, Topics change frequently
Rotunda, Main Museum

Use you keen powers of observation to uncover
secrets in the Main Museum building! Fun for all
ages.
School Tours Daily
Visit our Education Department for more information.